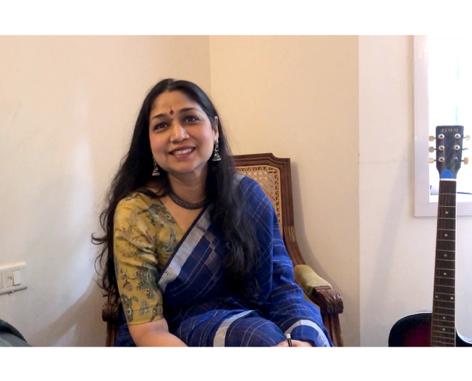 Entrepreneur, President (Present)
I take pleasure in taking this opportunity to serve SI Bangalore as its elected President for the next two years. My endeavour would be to focus on grassroots projects and help women and girls to achieve and enhance their individual as well as collective potential.
In line with the saying that "to educate a woman is to educate an entire generation", I, with the support from all of you, would like to focus on Education, Training and Career support through Garima, good health and well-being, mental health support by Soham, gender equality advocacy and Environment.
We, as a team, will strive to achieve the mandated goals by collaborating with other like-minded organisations, people and other stakeholders at large. I would like to discuss with each of you to understand, learn about your insights and ideas to achieve this goal. I am confident that together we can build an impactful approach to bring in meaningful change and improvement in people's lives. I am open for any discussion and look forward for your continuing support.
BHARTI MAHESHWARI, Entrepreneur, President (Present) 
addressed SIB office-bearers and members at the Annual General Meeting, November 14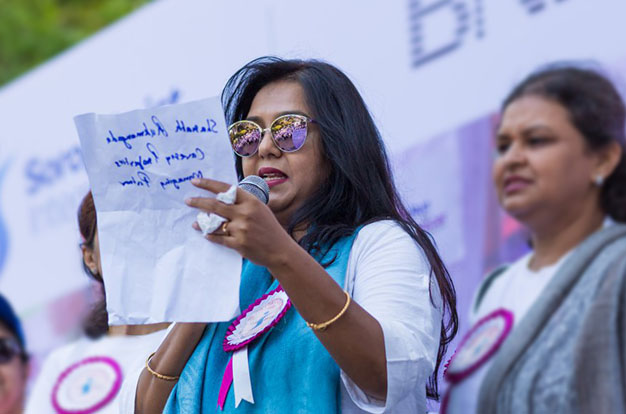 Entrepreneur, President (2018 to 2020)
As I stand here before you this evening, I am indeed deeply honoured to be given the opportunity to serve as the President of Soroptimist International of Bangalore for the next two consecutive years. You have my sincere assurance that I will be dedicated to the cause of serving our society as a true Soroptimist.
SI Bangalore has come a long way since it was formed in 2002 and chartered in 2003. The club has achieved great heights with capable Presidents, dedicated teams and members since then. Right now I am taking over from one such president and team, who have exhibited the qualities of great leadership and teamwork. It makes me a little nervous and inspired at the same time.
This definitely makes me realise that we have a great responsibility to carry on the legacy and then pass it on to the next team, which we can leave with similar feelings. One of the key strengths of SI Bangalore, as I see it, is the diversity of skills, talents and determination we see across our members, many of whom are successful businesswomen, professionals and homemakers.
Being the individuals that we are means a lot, it means that we are unique. It means that we are enabled and empowered. Most importantly, it means that we have infinite power. Your very presence in this room today means that you are here on a mission to bring in the change that we all aspire and intend to see in our society. So please don't hold back all the good things that God has blessed each one of with. Use it to help someone who is not as privileged as we are.
SI Bangalore is not just about the President or the committee. It is rather about us as individuals. It is about the personal contribution that each one of can make as a Soroptimist. So that we can proudly define ourselves not only BY WHAT WE DO but more importantly by WHO WE ARE!!
Therefore, I am looking forward to having the full support and contribution of each and every member. I am extremely gratified at the Committee Chairs we have in place, and am thankful to all of you who will be currently serving as the committee. Looking forward to working in harmony with all of you. I take pleasure in introducing our committee members to you all.
MAMTA GHOSH, Entrepreneur, President (2018 to 2020) 
addressed SIB office-bearers and members at the 15th Annual General Meeting, Sept 4.